Universoul Circus Union Night
When:
Thursday, Nov 11, 2021,
7:00pm - 10:00pm
Where:
52nd & Parkside, Philadelphia, PA 19131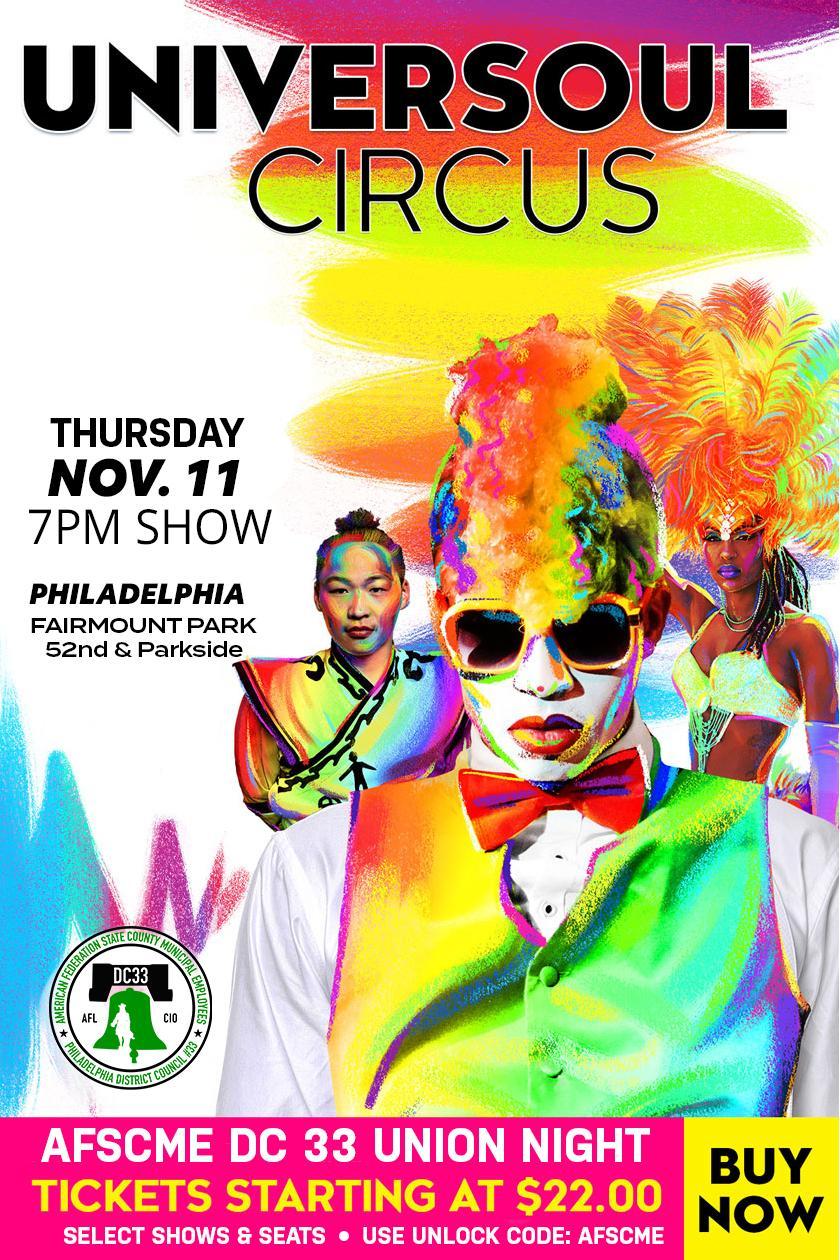 Come one, come all! Universoul Circus is here and having a Union Night! Universoul Circus is offering District Council 33 members a discount on the Thursday, November 11th show! Tickets start at $22 and are available now. Please visit Ticketmaster using the below link and use the unlock code "AFSCME" to obtain discounted pricing. We hope to see you there!
When: Thursday, November 11, 2021