When:
Saturday, Dec 4, 2021,
12:00pm - 5:00pm
Where:
3001 Walnut Street, 6th Floor
Philadelphia, PA 19104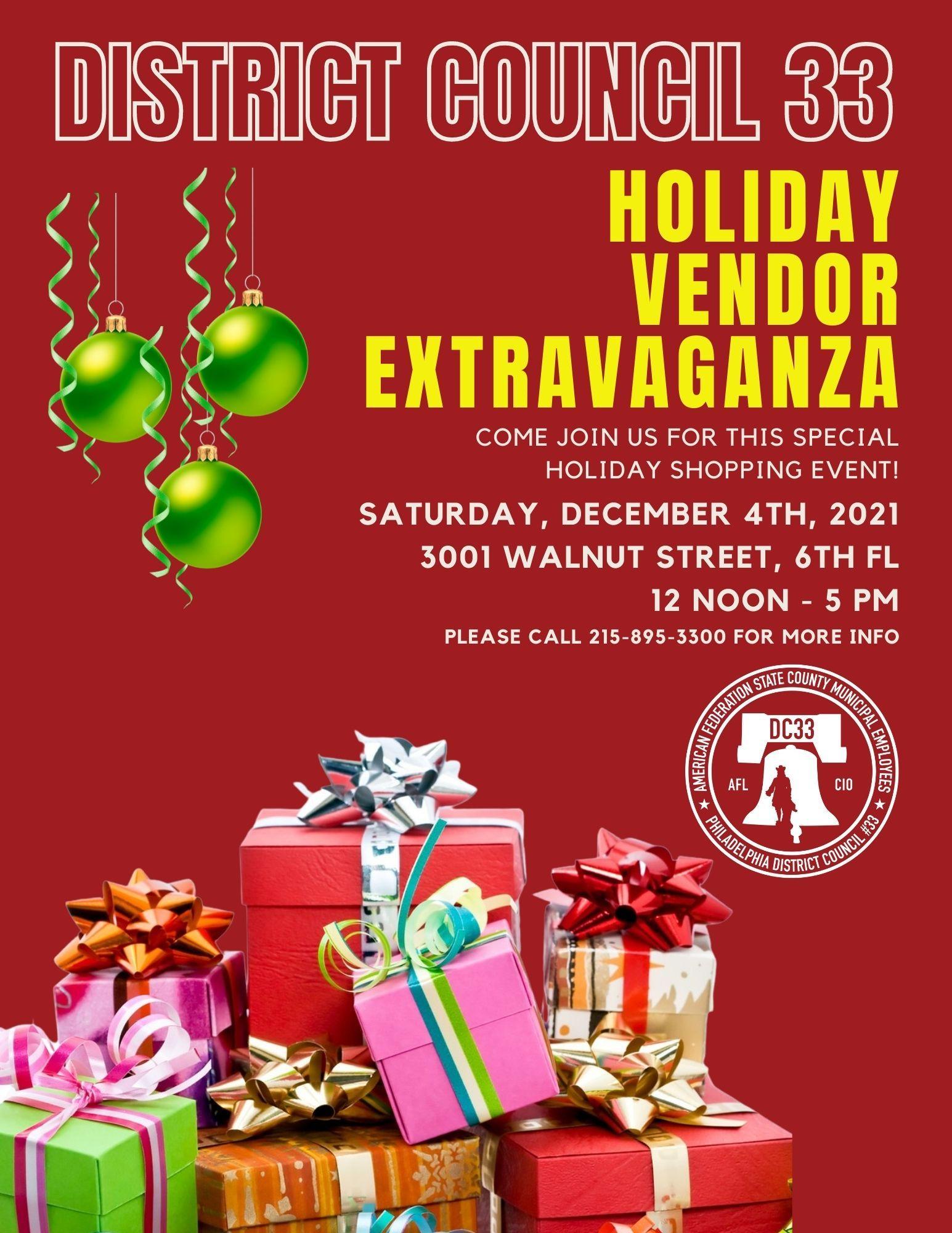 It's that time again! District Council 33 is excited to announce our next vendor pop-up event! On Saturday, December 4, 2021, we will once again open our doors to local vendors and merchants with an opportunity to sell their wares to our members and the public just in time for the holiday season.